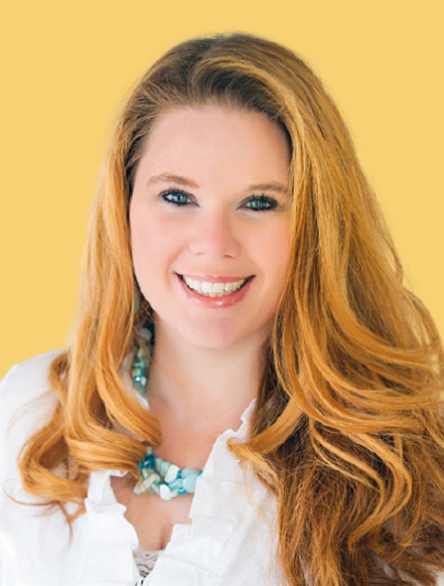 Feeling uncertain about your investments in today's market?
We use Riskalyze to make sure your portfolio represents your comfort level, not ours. Riskalyze is cutting edge technology that identifies your acceptable levels of risk and reward. Using this tool, we ensure that your portfolio defines your investment goals and expectations.
SABRINA PROANO
Wealth Advisor
Focused
Sabrina Proano knows you work hard for your money, and she works hard to make it work hard for you. Since 2003, Sabrina has helped her clients get organized financially, define strategies that make sense and map out paths to pursue broader life goals.
Sabrina applies a level of service excellence to her work that lets clients know they are part of her family, not just a name beside numbers on a statement. Sabrina measures success not by the portfolios she builds but by each clients' progress towards their personal financial satisfaction. For some, this means moving from survival to stability, others from status quo to significant growth, and for all, to realize their legacy. Sabrina brings abundant knowledge, wisdom, support, laughter, and above all, dedication to serving everyone as she would want to be served.
Sabrina and her partner, Darrin Bearden, launched Clear Blue Wealth in August 2021 because they are deeply committed to helping people find clarity for retirement. Regardless of your starting point with money, Clear Blue Wealth provides a practical, efficient approach that enables you to navigate the dizzying array of financial decisions you face confidently.
Outside the office, Sabrina and her husband Byron enthusiastically parent two beautiful girls, one dog, three cats, two bunnies, and a goldfish. The Proano family are no strangers to adventure – they love to travel and explore destinations across the globe. Some of their favorite trips so far have been to Ecuador, Mexico, Italy and the UK. In most winter holidays, you can find Sabrina and Byron on the slopes of Colorado or Utah, trying to keep up with their girls. Instilling a strong sense of faith, education, culture and foreign language skills are important to Sabrina and her family.
Educated & Licensed
Master of Business Administration, Global Leadership MBA, University of Phoenix
Bachelor of Science, International Studies, Lee University
Dave Ramsey SmartVestor Pro since 2015
Life, Accident & Sickness, Variable Products Agent
Series 7 held through LPL Financial | Certified General Securities Representative
Series 63 held through LPL Financial Certified State Securities Agent
Series 66 held through IFG Advisory, LLC | Certified State Combined Securities
Certified Variable Contracts Representative
Member FINRA/SIPC held through LPL Financial
Experienced
Financial Planning & Priority Setting
Cash Flow Analysis & Budget Support
Retirement & Life Planning
Asset & Investment Management
Comprehensive Insurance Planning
Contact Information
Sabrina Proano
Wealth Advisor
678-524-9994
sabrina@clearbluewealth.com
clearbluewealth.com
Connect with Sabrina on LinkedIn
The SmartVestor program is a directory of investment professionals. Neither Dave Ramsey nor SmartVestor are affiliates of Clear Blue Wealth, IFG Advisory, LLC, or LPL Financial.
Advisory services offered through IFG Advisory, LLC, a registered investment advisor. Integrated Financial Group, IFG Advisory, LLC, and Clear Blue Wealth are separate entities from LPL Financial.